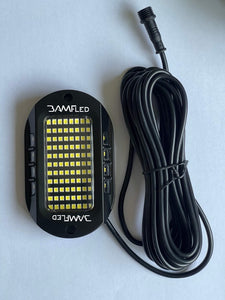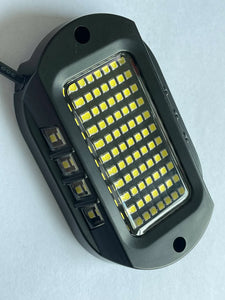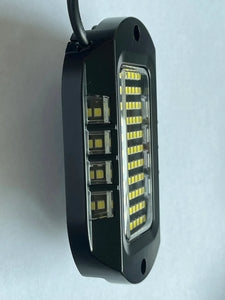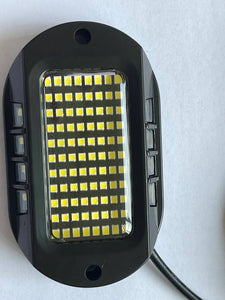 Description
These new white rock lights are insane.    104 leds and 104watts 9100 lumens in each rock light.    
These have 88 leds in the main housing and 8 leds on each side giving it a turn 180 Degree beam of light.

These are sold in 8piece kits, kit also includes splitter
No need for running 32 piece kits when 16 should do the trick!!!
They come with a 1 year limited warranty.  
🚨THIS IS A PRE ORDER, PLEASE ALLOW 4 to 6 WEEKS FOR MANUFACTURING!!!🚨